This past Illusen Day, Neopets held a takeover event on their official
Twitter account
with Illusen sharing tidbits about her day.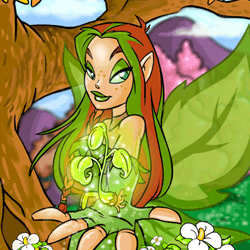 Throughout the takeover, there were several opportunities for users to win real-life merch prize packs. Jellyneo user
rydenlover
was one of the lucky winners and was kind enough to write in to share what they won!
The prize pack received contained a number of items from
Cakeworthy
, including the
Faerie T-Shirt
,
Faerie Mini-Backpack
,
Classic Neopets Crewneck Sweater
,
Your Neopets Are Dying Tote
,
Add Me On Neopets Sticky Notes
,
Money Tree Notebook
, and
Soup Faerie Faerie Doll Pin
. The
Island Kadoatie Key Clip Plush
and
Rainbow Slorg Key Clip Plush
from the
Neopets Shop
were also thrown in.
If you'd like to see others, a few of our Twitter followers have also posted their prize packs! See what they received: